Mitakuye Oyasin: We Are All Related
Listed by Members of Native American Passions
Calling All Readers! Like The Site Library?
Help Spread The Word...Tweet Our Crazy Awesome Awesomeness!
Sponsored Ad
go back to library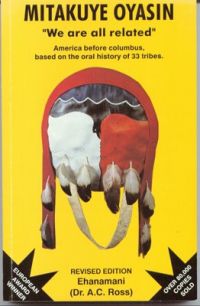 (click to view book on amazon.com)



Allen (Chuck) Ross, Dr. A.C. Ross
Winner of the 1992 "Top 50" Recognition Award at the Frankfort International Bookfair, Mitakuye Oyasin is an American Indian "Roots" story.

People who list this book:



go back to library



















NO STINKY DATES Amazon Ads




Recommended Sites
Native American Dating
Native American Info.
Official Tribal Sites
Native American Television
Online Dating Sites
Webcam Sites
Personals / Chat Sites
Miscellaneous